Deciding whether or not to hire a web designer for your website can be painful for some and too late for others. Read this then think about a decision.
Let me tell you a little story about a guy named Pete…ya, Pete.
Pete binge watches life.  For the latest episode, he decides to leave his prosperous career in the advertising industry because he went to a Tony Robbins seminar and he's a screenwriter now. Jobless, penniless, and on a trajectory for homeless, he realizes there is no way in hell he's going to sell a screenplay for a million dollars anytime soon–so he needs a website to write blogs on. Because that world isn't saturated enough. Regardless, he bites his bottom lip, does a quick Google search for website builders,  and clicks the cheapest one he can find. 8 hours of pecking away at this keyboard later, he's created a website as snazzy as this fella's MySpace page: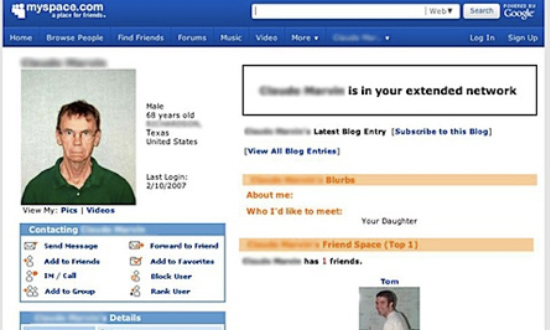 Should've Pete called a web designer?
This is the first in a two-part series examining whether or not you should hire a web designer.  While there are many variables at play as you weigh this legitimate difficult decision–One is common, a trend, and the theme of this piece…
COST
When you decide to dive into the treacherous waters of entrepreneurship, you've essentially committed to buying a website.  Kinda like a hepatitis vaccine before you head off to college–pretty sure it's required.
Clutch, a Washington DC-based business-to-business research firm,  surveyed 351 small businesses and found 64% of them have a website.  One of the top, mitigating factors why there is 36% do not, lack of necessary means.  Aka: Money.
Cash-strapped and nerve-wracked, many small business owners, or people like Pete, attempt to tackle the task of constructing a website which only, you knows, has their lifelong dream at stake. Leading to this and then…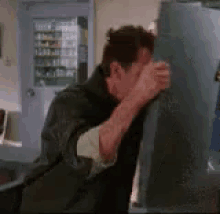 Finding themselves concussed as they call the like of Jon at JEG DESIGN INC.
"Happens all the time, bro" says Jon, owner and desinger of JEG for the past 17 years.
"It's a painful conversation because they're financially invested and emotionally exhausted."
A root cause is a stigma that web design is expensive. As if spooky campfire stories are told while making smores at Small Business Camp.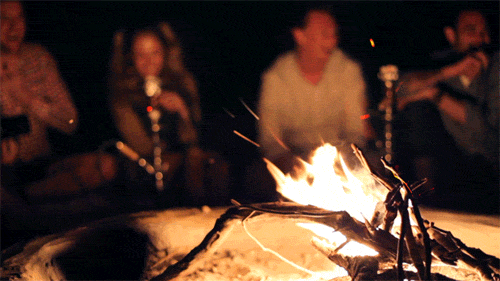 Instead of believing in folktales of wicked web designers, I did what a significant amount of those in need of a site neglect to do–I asked a web designer (Jon) how much he charges?
"In reality, it depends.  A painter doesn't charge the same price to paint a single-story ranch as they do a two-story colonial. Why would I charge one price for a website which is going take me two months as I would for one that takes me two days?" Jon explained matter of factly.
Some, not all, but some proceed in an obtuse manner without realizing this may be one of the best times to shop web designers.
Why?
Competitive Pricing
It's a buyers market.  As our hero, Pete is dealing with the blogosphere (4 million blogs launched daily), web designers contend with a variety of variables: Vast selection in website builders, social media pages becoming more and more relevant, and of course, the army of over 160,000 (and climbing rapidly) other web designers in the U.S. alone today.
What should you do?
Do your homework, then think about making a decision
All too often, impatience is victorious in the battle royale between immediacy and rationale.  Resulting in wasted time, evaporated budgets, and panic-fogged conclusions.  Take time, get it right. A suggested first-step, call a trusted web designer and learn the questions you need to know.
The good ones will welcome it–like Jon at JEG.
"I'm not a sales guy, at all.  I talk to them (customer), find out what they need, what they want, what their vision is, and then figure out what it will require of me. Then, I determine whether or not I can assist. If I can, then, and only then do I mention price."
Begging the question if Jon's customers are surprised when they're informed how affordable he is without compromising quality?
"I think they are shocked when they find out I don't start off by saying $5000.  Are there sites which will cost a good amount to make? Of course. Can everyone afford it? No.  But we determine what they can afford and we proceed accordingly.
Notice how he said "we"? Ya, me too that's why…
Conclusion
I'm sorry to disappoint, but there is no Pete. There is a Keith, and I worked with Jon because I tried not once, but twice to create my own site.  I don't know what is worse than god-awful, but my site was just that.  The only clicks received were sympathy-clicks from family and friends. Then, I sat with Jon, and in a moment of altruism, Jon created a site, my site, which is the equivalent of Jay-Z marrying Beyonce.  (It's much prettier than me).
Do yourself, your business, and your skull a favor, call Jon at JEG DESIGN INC today. Start a dialogue. When you do, ask about the Free Design Estimate. And find out for yourself if you can actually afford a web desinger instead of assuming you can't.
#webdesigns #webdesignservices #smallbusinesstips #smallbusinessideas